Barry Steele's Roy Orbison Story
Oval Hall - Sheffield City Hall, Sheffield.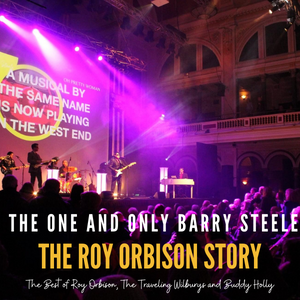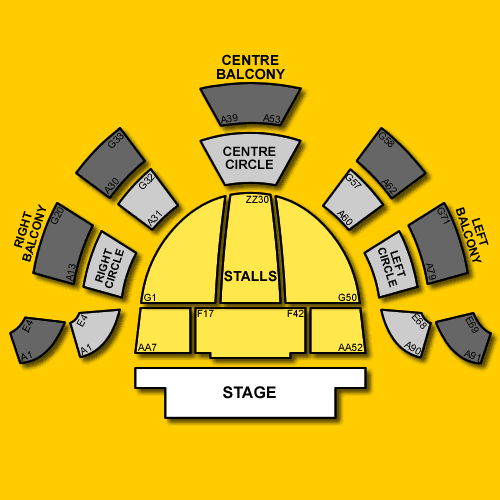 Where we provide a seating plan for events, every effort is made to show you correct information. Ho...
More information about Barry Steele's Roy Orbison Story tickets
In 1963 Roy Orbison performed for the first time at The Adelphi in Slough - in December 2018 The Roy Orbison Story performed at The Adelphi Theatre in London's West End, and In 1988 Roy Orbison Joined 'The Traveling Wilburys'- in The Roy Orbison Story we create an incredible finale as the whole cast come together to celebrate this original supergroup.

In 2017 Roy Orbison songs were remastered by The Philharmonic Orchestra – in The Roy Orbison Story, we proudly present our versions of these masterpieces. In The Roy Orbison Story, you'll think they've got it when you hear 'You got it.'

Thanks to the wonders of technology Roy Orbison and Buddy Holly shared the stage as the hologram tour, toured the world. This year our very own 'brown-eyed handsome man' joins the show at many theatres across the UK.

Chris Isaak collected many awards on behalf of The Orbison Family – he also recorded many of Roy Orbison's songs – we return the compliment with Barry Steele performing stunning versions of Blue Hotel and Wicked Game.

Roy Orbison worked with KD Lang on many occasions - we turn it upside down and present a song written by Roy, recorded by KD and sung by Barry Steele.

So do you think you know what's in The Roy Orbison Story – we can assure you it's a bit different.

Barry Steele and a fabulous cast of musicians and singers will take you on the continuing musical journey from The Black and White Night right through to the Traveling Wilburys and beyond - with so much more in between. They promise they'll have you dancing in those aisles, in an evening packed with Rock and Soul.

Barry Steele is authorised by Orbison Enterprises to Sell official Merchandise.