British Musical Fireworks Championship
Victoria Park, Southport, Southport.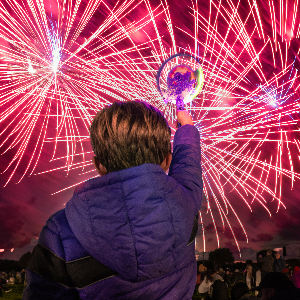 Southport's British Musical Fireworks Championship is back with a bang! Now over 2 nights, set in Victoria Park, Southport.

Tickets are now priced from £10* for general admission with under 5 years of age FREE.
More information about British Musical Fireworks Championship tickets
Don't miss out on the pyrotechnic, musical extravaganza! Breath-taking displays, children gasping with delight, and dancing the night away at the fireworks extravaganza!

Watch this year's competitors battle it out over the two nights, each hoping to be crowned the ultimate winner! A panel of professional judges will be scoring throughout.

The British Musical Fireworks Championship is a pyro musical competition. The fireworks are fired to the music and the show is choreographed to give you some of the most spectacular fireworks you will ever see.

During the competition, over two tonnes of explosive material are used with the total weight of fireworks over 10 tonnes! Each show required around 5 kilometres of wire to connect the electrical circuits and around 15 technicians working for over 12 hours to set up the display.

*The ticket cost is the face value plus booking fee

The event management reserve the right to cancel this event due to adverse weather or any other instance that may compromise public safety.

Refunds will only be issued in accordance to our terms and conditions.