Bauhaus 100th
Barbican Hall, London.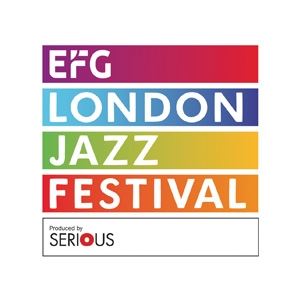 Under 14s must be accompanied by an adult. We cannot issue refunds to under 14s who are not accompanied by an adult.
More information about Bauhaus 100th tickets
2019 marks the 100thanniversary of colossal revolution in the philosophy of aesthetics and purpose, which helped shape the world we live in, not just around architecture and design, but in art forms such as film, dance and visual arts. Bauhaus with its values of minimalism, functionality and liberal modernism still continues to be influential.

The EFG London Jazz Festival celebrates the movement's impact by a special show created around Bau.Haus.Klang project commissioned by the Bauhaus Festival - a celebration for the opening of the Bauhaus 100-year activities in Germany.

Performed for first time after the astounding Berlin premiere in January, composer and pianist Michael Wollny challenges the question of how Bauhaus manifesto could be translated into today's sound. The improvisational skills of a jazz pianist dared by the mechanics of the "phonola", a music machine from the twenties that operates a second grand piano programmed by Wolfgang Heisig.
Émile Parisien (saxophone), Leafcutter John (electronics)and Max Stadtfeld (drums) accompany this stimulating dialogue.

The Brooklyn based acoustic, minimalist music trio Dawn of Midi perform their musical response to the movement by bringing their mesmerising grooves and refined rhythmic structure into this evening's musical universe with their special set presented in association with Erased Tapes.

More music and activities to be announced around this unique event...

The event continues with a musical response to the movement from Berlin-based Daniel Brandt's Eternal Something and the minimalist trio Dawn of Midi from Brooklyn, whose special sets are presented in association with Erased Tapes.
Brandt Brauer Frick percussionist balances modern classical and dance music with Eternal Something. Dawn of Midi's technical virtuosity and the meticulous harmonic texture is the immaculate soundtrack to this Bauhaus cosmos.