GIRLZ RAWK! London 2021
Nambucca, London.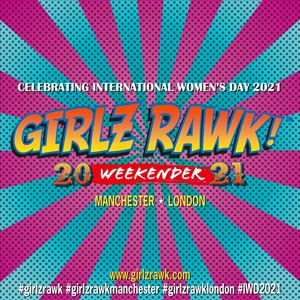 More information about GIRLZ RAWK! London 2021 tickets
The Girlz Rawk!™ Weekender - the UK's only two-day, multi-city, multi-genre women focused music event is back for International Women's Day 2021 and with your help we can make it even bigger and better!
Girlz Rawk!™ features 10 bands from around the world, performing varying styles within the rock and metal genres all of which will set the stage alight with their high-powered performances.
This is a truly international event to celebrate a truly international day!
Come along, enjoy the party, the music and celebrate International Women's Day with women who ROCK!!!
*Event subject to venue confirmation.