Interior design masterclass - Cushion styling
Secret Warehouse, Manchester.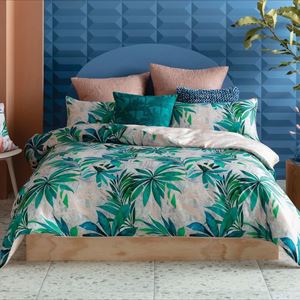 More information about Interior design masterclass - Cushion styling tickets
Enjoy a session of Interior Styling Tips for Cushions from our very own Anthea Valavanis our product content coordinator.
Athena will take you though the essentials of styling with Cushions:
How to decorate with cushions, basic rules,
How to style cushions on sofa or couch,
How to dress a bed with cushions,
What colour cushions go with brown sofa,
How to wash cushions, and
An overview of top selling cushion brands KAS, Linen House, Logan and Mason, Florence Broadhurst, Bambury, MM Linen and more!
For a full overview of cushion styling tips to be covered go to https://www.manchesterwarehouse.com.au/living/cushions
Here is a quick interview with Anthea which covers some of the content she will coevr on the day.
What are some basic rules when it comes to decorating cushion styling?
With cushions there's a few different aspects in the way I address a styling problem. So both on a couch and a bed, you're looking to create a layered effect, so that comes through doing different sizes in my mind. With cushions, you're wanting to sort of start from the back and layer forward and you might start with a big square and then come slightly smaller and then an oblong or a different shape again. It's about staggering the sizes. It's also about looking at different textures. Gone are the days where you'd buy the same cushion and you put four of them on each corner of your couch. It's now about trying to create a story and interlacing that design with design, that colour with that pattern and drawing it all back together so it looks uniform even though you've picked it all out from different areas and different brands and suppliers. That works for both the bed and the lounge. With your bed you start with Europeans up against your bedhead and then bringing in your sheet pillow cases and your quilt cover pillow cases. But then you might bring in two or three or four cushions in different varying shapes and textures and colours to tie it all in together.
Are there any fast and hard rules about shape though? Do you need to keep rectangles and squares consistent together? Or can you just do other shapes and styles as well?
You definitely could use other shapes. So a European pillow case when you start off with that, that normally matches your quilt cover, they're big squares that sit up the back. Then you have your pillow cases that are rectangular that match your bed sheets and quilt covers. Then if we're just talking about cushions, you might have in the middle a big square and then slightly off to the right of that big square, a smaller square and then slightly off to the left of that square, a rectangle or oblong shape. And so the shapes, they don't have to be uniform but the staggering of sizes and the staggering of as well as the texture of the colours makes it all tie in.
You're saying it can be asymmetric in terms of your layout?
I think if you look at styled pictures today and for the last few years, they're not symmetric at all. It's really mix and match, and for some of the seasons the imagery that comes out is really unmade and that slouchy lived-in look. You still have your traditional people, who put one grey cushion in front of that pillow case and one grey cushion in front of that pillow case and that's it. And you still will get that on a couch, but it's not the way that the fashion is lending itself.