Get The Blessing + Power Out
Gosforth Civic Theatre, Newcastle Upon Tyne.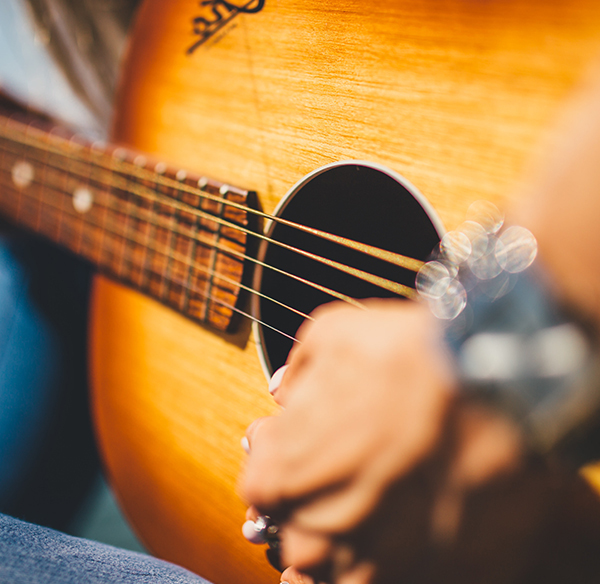 14s - 18s must be accompanied by an adult. No refunds will be given for incorrectly booked tickets.
More information about Get The Blessing + Power Out tickets
Jazz North East and GCT Jazz Club present…
Get The Blessing + Power Out
Friday 20th October 2023
Gosforth Civic Theatre
Doors: 7.30pm (Music Starts 8.00pm)
£16 Advance (advance booking recommended due to limited capacity)
On The Door prices may be subject to a small price increase.

Tickets: www.seetickets.com/tour/jazz-north-east
Facebook: www.facebook.com/jazznortheast
GET THE BLESSING

Pete Judge (Trumpet and Electronics)
Jake McMurchie (Saxophone and Electronics)
Jim Barr (Electric Bass)
Clive Deamer (Drums)
Get The Blessing are an energetic British formation from the ranks of Radiohead and Portishead that goes beyond rock, jazz and trip-hop with their unique kaleidoscopic sound.

Originally drawn together through a shared appreciation of Ornette Coleman and keeping the spirit of his ground-breaking free jazz alive, the Bristol quartet can be placed among a number of bands innovating British jazz with contemporary rock, dance and hip-hop influences: Portico Quartet, BadBadNotGood and GoGo Penguin, for example.

The infectious beats of the foursome come from bassist Jim Barr and drummer Clive Deamer, rhythm section of the legendary trip-hop act Portishead. Deamer is also live drummer for Radiohead.

The mutant, spacey jazz tones come from Pete Judge (trumpet, electronics) and Jake McMurchie (sax, electronics).
Their most recent album Bristopia features guest appearances by Portishead guitarist Adrian Utley and can be considered the highlight of their oeuvre to date.
Get The Blessing have forged a unique signature sound that defies easy classification, yet never loses sight of thumping tunes, monstrously infectious beats, or joyous collective spontaneity.
It was twenty years ago that the key ingredients of the award-winning, internationally touring, musical group were first gathered in Bristol, UK.

Since then, the recipe has been periodically tweaked and adapted, with unexpected spicings and unlikely additions, but the basic sofrito has remained constant.
Get The Blessing last appeared in Newcastle February 2020 just weeks before Covid took over the world. It's an absolute delight for Jazz North East and Gosforth Civic Theatre to welcome the band back as part of their 20th anniversary tour celebrations.

Practically a Bristol institution, they're still one of the most exciting live bands in the UK.

"at last, a noisy, thrashy post-jazz combo that sounds like a proper band" - The Independent
"trip hop-informed contemporary jazz-rock at its very best" - Time Out

"the heavyweights of the contemporary jazz scene" - The Independent

"this outfit will surely recharge the jazz world" - BBC Music

"cool...stylish...irresistible" - The Telegraph

"one of the most original groups on the scene, and every note they play proves that assertion' - Bird is the Worm
Website: www.gettheblessing.com
Music videos: www.youtube.com/user/thisistheblessing

Live video: https://youtu.be/TEcujcRu2t4

Loads of Videos: www.gettheblessing.com/video/
POWER OUT
Sarah Heneghan (Drums and Electronics)

Power Out is the most recent project from Sheffield based composer-performer and multi-instrumentalist Sarah Heneghan.

A continuous set of live drums, electronics, and lights create a whirling atmosphere of beats. It's a story of pumping dance music contrasted with improvised live drumming, that blows apart expectations of what solo drumming can be.
Power Out has performed at festivals such as Manchester Jazz Festival, No Bounds Festival, and London Jazz Festival.
Sarah Heneghan has previously received artist support from manchester jazz festival hothouse 2019-21 and an mjf originals commissions 2021, Sage Gateshead Summer Studios 2020, Jazz North, Sound & Music, Arts Council England, Jazz North Northern Line 2019-2023, and has also been a Take Five 2021 artist.
Website: www.sarahheneghanmusic.com
Video Teaser: www.youtube.com/watch?v=HhjKKTjAyLQ
Videos: www.sarahheneghanmusic.com/musicprojects
JAZZ NORTH EAST
www.jazznortheast.com
www.seetickets.com (Jazz North East in the search box)
Facebook: www.facebook.com/jazznortheast
Twitter: @jazznortheast
Instagram: jazznortheast
Email: info@jazznortheast.com
VENUE DETAILS
Gosforth Civic Theatre
Regent Farm Road
Gosforth
NE3 3HD
0191 284 3700
info@gosforthcivictheatre.co.uk
www.gosforthcivictheatre.co.uk
AGE RESTRICTIONS / ACCESSIBILITY / TRAVEL
Age Restrictions: 14+ with under 18's accompanied by an adult
Accessibility: Fully accessible for wheelchair users
Travel: Regent Centre Metro and Bus Station is just across the road / There is limited parking outside of the venue.
Please do contact the venue for full details regarding younger ages and for any further queries regarding accessibility.

We encourage ecologically sustainable travel wherever possible by foot, bike and public transport.