Let's Dance : Celebrating Bowie
The Blues Kitchen Camden, London.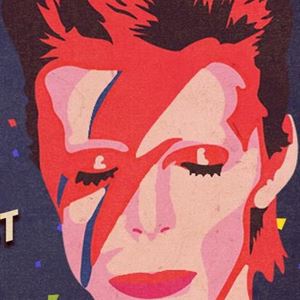 More information about Let's Dance : Celebrating Bowie tickets
Every Friday in Camden we bring you the finest soul, funk and rock & roll across two live shows and DJs playing 'til late. From Prince to Fleetwood Mac, Marvin to Stevie, our World Famous BK House Band deliver your favourite vintage dance sounds all night long. Sing-along soul, foot-tappin' funk and raucous rock & roll til the light come up – this is Camden Got Soul!

For a very special, star dust strewn event, we celebrate the legend and globally loved David Bowie.

With a career spanning well over four decades, 27 studio albums, countless genres and 140 albums worldwide, not many artists have shaped the music industry and history like Bowie has. Considered as one of the most influential musicians of the 20th century and a trailblazing figure in music history, his mark was first made in the 70s with his innovative work and never before heard sound.

His career was paved with reinvention and visual representation; a unique approach to style, stagecraft and sound, shaping the music industry into something people had never seen before. His originality continued for a further 46 years, crafting an ever lasting legacy of open mindness to music, creativity, sexuality and style.

Before tragically passing in 2016, Bowie blessed us with timeless classics including 'Let's Dance', 'Under Pressure', 'Gene Genie' and 'Starman'. Join us to sing along to your most loved Bowie anthems, performed live with a whole lotta love.

Bowie will forever be remembered as the Man from The Moon that changed music history forever.

Now, let's dance.

Free before 9pm, open til 2:30am.