Pat McManus Band
The Musician, Leicester.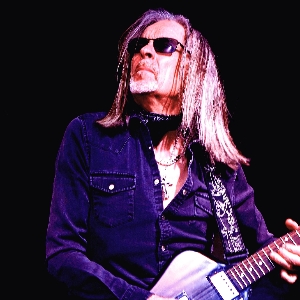 More information about Pat McManus Band tickets
The Pat McManus Band are a powerful three piece blues/rock trio, headed up by the former Mama's Boys and Celtus guitarist/violinist virtuoso Pat McManus (AKA The Professor) who is joined by long time PMB member Paul Faloon on drums and Plunkett McComb on bass. In recent years Pat has been named as one of the top five top Irish guitarists of all time.
In the very early eighties, Pat formed Mama's Boys with his brothers John and Tommy and within a few years were touring worldwide and playing along with some of the giants of rock. They are perhaps best known for their hits 'Needle in the Groove' and their cover of Slade's 'Mama Weer All Crazy Now'. After the passing of younger brother Tommy, Pat and John formed 'Celtus' and were quickly signed by Sony and their music went on to win many awards.
In 2001 Pat decided to take a rest from recording and touring and returned to Ireland, but quickly became involved with other projects and bands. Around 2006 Pat decided to take a more serious approach and form his own rock/blues band and up to today, 7 original albums and 3 DVDs have followed. The band have continually toured over the last 15 years and the story goes on....