Platform Festival
The Old Station, Pocklington, York.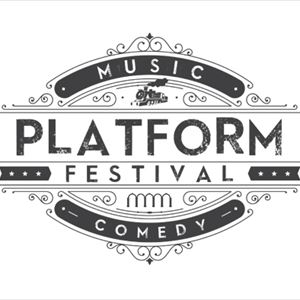 More information about Platform Festival tickets
Red Hot Chilli Pipers
Get ready for the most famous bagpipe band in the world, as the Red Hot Chilli Pipers bring their groundbreaking fusion of traditional Scottish music and rock/pop anthems to Platform Festival. Think men in kilts, bagpipes with attitude, drums with a Scottish accent and a show that carries its own health warning! Fat Bottomed Girls, Don't Stop Believing, Wake Me Up, Gimme All Your Loving, Chasing Cars. there's nothing these guys won't cover! They've performed to more than one million people around the world - including the Queen and Samuel L Jackson: achieved triple platinum status for their Blast Live and have performed live with everyone from Ed Sheeran to Sam Smith! You can't miss this one!

Rick Witter & Paul Banks - Shed Seven (Acoustic)
An acoustic set by Shed Seven founding members Rick Witter and Paul Banks. Expect all of their classic anthems such as Going for Gold, Chasing Rainbows and Getting Better, plus songs from their acclaimed new album, Instant Pleasures.
Combining dark, hypnotic pop with lyrics that make you call your mum the next morning, Disco Down to Platform this July for an unforgettable set.

WARD THOMAS
Following the release of their acclaimed UK top 10 album, Restless Minds, and being awarded the prestigious Global Artist Award at the CMA Awards earlier this year, country-pop duo Ward Thomas return to Platform Festival following their acclaimed performance in 2017.

LUCY SPRAGGAN
Lucy has released 5 albums in 6 years - the last 2 reaching number 12 in the Official UK chart. She tours consistently, is signed to Cooking Vinyl Worldwide and has a unique style of acoustic folk and pop. Lucy mixes humour, talent and honesty to create her own fresh sound.

TWINNIE
On the strength of the songs the Yorkshire-born, Nashville-hearted singer-songwriter has created for her forthcoming debut album Hollywood Gypsy, we'll be hearing her name repeated far and wide over the coming months and years. Now it's time for the rest of the musical world to catch up with what country music-watchers - who clocked Twinnie's stand-out performances at last year's C2C festival at London's O2 - have known for a while: this Brit is a future international star.

NEW YORK BRASS BAND
New York Brass Band are North Yorkshire's only contemporary New Orleans inspired Brass Band. Inspired by Rebirth Brass Band, Soul Rebels, Hot 8, NYBB pack a powerful punch of relentless drums, rumbling tuba and wailing horns... nothing kicks a party into gear like the sound of a smokin' New Orleans Mardi Gras Jazz Band.

THE GRAND OLD UKE OF YORK
Expect upbeat rock, pop, ska and anything in-between with big bass riffs, electric melodies and group harmonies throughout; this 12-strong collective have been in a whirlwind since they began 9 years ago.

Plus Truckstop Honeymoon, Plumhall, Buffalo Skinners, Jess Gardham & lots more over three stages.

The event, organised by the award-winning Pocklington Arts Centre, takes place in the town's historic railway station across three stages (two indoors). The festival, which has gained a nationwide reputation for its programming and atmosphere, also plays hosts to some fantastic street food vendors and bars selling fantastic craft ales, lagers and spirits.


Platform Festival, organised by the award-winning Pocklington Arts Centre, takes place in the town's historic old railway station. We two stages indoors and a third outside, the event will see over 25 bands and musicians perform from 1.00pm till late. The event, which has sold out each year since being launched in 2015, generates a unique and intimate festival atmosphere and will have three bars selling a fantastic range of regional cradt ales, lagers and ciders alongside a gin and fizz bar.

Past performers include Lucinda Williams, Levellers, Bellowhead, The Magic Numbers, Mary Chapin Carpenter, Richard Hawley, KT Tunstall, Ward Thomas, Newton Faulkner.....