Proper Job Theatre Co - Dorian
Brewery Arts Centre, Kendal.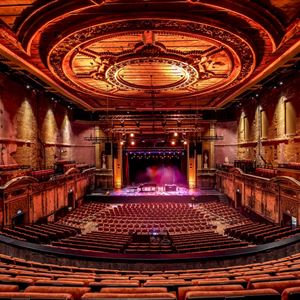 Standard Theatre - Fully Seated - Stadium Seating
Under 16s must be accompanied by an adult. We cannot issue refunds to under 16s who are not accompanied by an adult.
More information about Proper Job Theatre Co - Dorian tickets
What if a portrait didn't accurately reflect the life you've lived, but could be manipulated to show the life you wish you'd lived? What if your body was changing, but the image you saw of yourself wasn't?
An inspired contemporary re-telling of Wilde's Dorian Gray, exploring male vanity, gym culture, masculinity and body dysmorphia. In a society where gender is becoming fluid, how do men deal with the airbrushing, catfishing and online beautification?
Audience reactions from the studio tour:
"Each character was entirely credible and they worked as a team bringing home their message strongly. The music was appropriate to create a serious and sinister atmosphere and encouraged me to really examine the subject. Very well acted and performed."
"Very enjoyable. Different from a normal Dorian. Oscar would have enjoyed it."
"Very absorbing. Great poetry amidst thought-provoking theatre. Great music. Great visuals.."
https://www.youtube.com/watch?v=Yqu31bUX-Bk&feature=youtu.be