Rayden en Málaga
Paris 15, Málaga.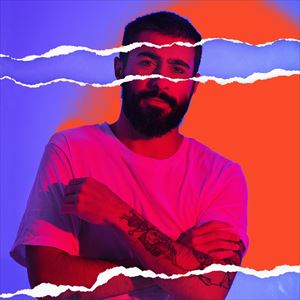 Nombre de la gira: Quiero que nos volvamos a ver
Ubicación: Paris 15
Dirección: Calle la Orotava, 27, 29006 Málaga
Fecha: Viernes 7 de Febrero de 2020
Apertura de Puertas: 21:00
Entrada Permitida a: Mayores de 16 años
Precio: Entradas Anticipadas 18€ + GG
This event is for 16 and over - No refunds will be issued for under 16s.
More information about Rayden en Málaga tickets
Título largo para una gira de conciertos aún más larga, para conciertos que pasan las 2 horas largas rozando la treintena de canciones, una larga lista donde si hay una que forme parte de tu banda sonora posiblemente la encuentres ahí. Canciones cantadas por un deslenguado que larga todo lo que puede con una lengua que no se corta, arropado con una banda que tampoco se queda corta y con la que intentaremos emocionar a lo largo y ancho del país.
Las mejores cosas en esta vida ganan en las distancias cortas, de largo. "Quiero que nos volvamos a ver".
Posdata: Las personas de corta estatura también pueden venir.