Showaddywaddy
Brewery Arts Centre, Kendal.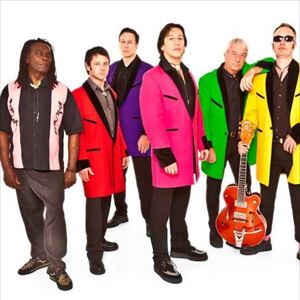 Fully Standing - Malt Room
Under 16s must be accompanied by an adult. We cannot issue refunds to under 16s who are not accompanied by an adult.
More information about Showaddywaddy tickets
One of the finest rock & roll bands of the 1970s, Showaddywaddy also proved to be one of the most successful and enduring. The group entered and won television's "New Faces" talent show in 1974. Their many hits include, "When", "I Wonder Why", "Pretty Little Angel Eyes", "A Little Bit of Soap", "Hey Rock And Roll", "Rock 'n' Roll Lady", as well as several covers that include Eddie Cochran's "Three Steps to Heaven", Buddy Holly's "Heartbeat", Sam Cooke's "Chain Gang", interspersed with Showaddywaddy's own note and stylistically perfect originals. "Under the Moon of Love" gave the group their first British number 1 hit in 1976. They continued racking up further hits into the early '80s, even presiding over (and outliving) a whole new generation of rock & roll revival acts!
Greatest Hits Tour