Sundown Festival 2021
Norfolk Showground, Norfolk.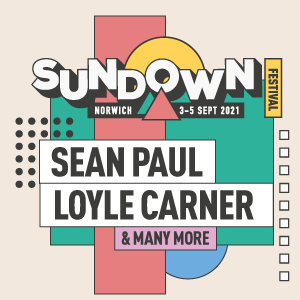 IMPORTANT AGE POLICY AND ID INFORMATION
Sundown Festival is open to anyone aged 14+ but the following conditions apply.
Anyone aged under 16 (15 or under) must be accompanied by a responsible adult aged 18+. There is a limit of one Under 16 per adult aged 18-20 and a maximum of three Under 16s per adult aged 21+. Any adult accompanying an Under 16 must have ID.
Anyone aged 16+ may enter the festival unaccompanied but must bring ID. We do not accept any parental or guardian duty for children attending the festival and we strongly advise that they have the permission of a parent or legal guardian before attending.
Click here for accepted forms of ID
At the entrance gate we only accept the following forms of ID:

Valid Photo Driving Licence
Valid Provisional Photo Driving Licence
Valid Passport
Valid PASS card from the National Proof of Age Standards Scheme - this is the best form of ID to bring if you don't want to bring a valuable document. More information on how to obtain your card can be found here

ID must be original. No copies or photos will be accepted. The festival reserves the right to refuse admission if there is any doubt that the ticket holder is under the entry requirement.
We operate a strict Challenge 25 policy across all bars at the festival and valid ID is required to buy and drink alcohol.
More information about Sundown Festival 2021 tickets