The Bench
Gilded Balloon, Edinburgh.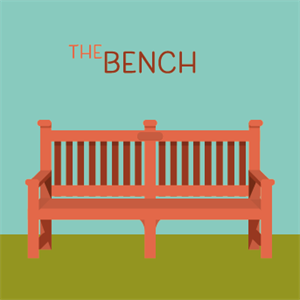 - The entrance to the Gilded Balloon Basement is on Rose Street Lane South.
- Accessibility: the GB Basement is accessed by 12 stairs down. For more information about accessibility head over to our Accessibility page
- Doors open one hour prior to show start time (including the bar and box office). So come on down early and grab a drink and seat!
- We have a lovely wee bar with a wide selection of drinks and snacks.
More information about The Bench tickets
THE BENCH by K R McALLISTER
A new play by award-winning Scottish writer K R McAllister.
Joe is in crisis, his life a swirling scribble of obligations he feels he's failing to fulfil. For five minutes a day he finds a little peace alone on The Bench. Sandy is mourning the loss of his Maggie. The Bench is his memorial to her memory.
As both attempt to dictate the purpose of The Bench, so begins an epic conflict. A conflict that will change them both.
A comedy about safe spaces and the people that fill them... Waiting for Godot meets Still Game. 'The Bench' reunites the long-standing comedy partnership of Paul Sneddon (Vladimir McTavish) and Kier McAllister, from a script by McAllister and directed by award-winning comedian, Jojo Sutherland.
"McAllister's script twists elegantly" **** The List
"McAllister's writing is sharp [and] does a brilliant job of subverting any expectations" **** The Scotsman
**** The Stage
**** The Wee Review
**** Broadway Baby