THE DEPUTIES ALBUM LAUNCH PARTY
Eel Pie Club, Twickenham.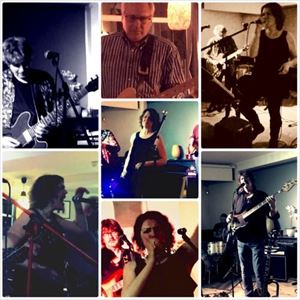 More information about THE DEPUTIES ALBUM LAUNCH PARTY tickets
The Deputies are an established part of the South West London music scene.
Formed by session guitarist and Producer Richard Lightman (Desmond Dekker, Morgan Fisher, Eddy Grant, Brian May) and Rick Cassman (Pete Townshend, Straight Eight) they have been gigging since 2005. Recently vocalist Belinda Campbell joined the band. With her high energy vocals reminiscent of Janis Joplin she is a valuable addition to the group. Drummer Geoff Swettenham (Grapefruit) signed to The Beatles label Apple in the mid sixties holds down a solid rhythm whilst bassist Peter Charlton adds a melodic and powerful foundation. The Deputies play mostly classic rock, rhythm and blues music from the 60's and 70's.
This gig celebrates the launch of their first 'live' EP recording, featuring some of the most popular songs from their current setlist. Every ticket holder will receive a free signed copy on entry. Expect to also see some special guests on the night! https://thedeputies.co.uk/ep-launch-party