The Project: Dr Stuart
The Boileroom, Guildford.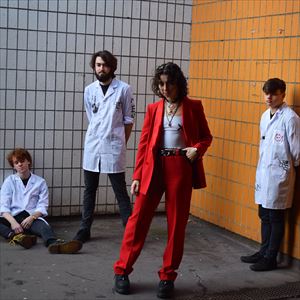 More information about The Project: Dr Stuart tickets
We are Dr Stuart a Punk/Rock band formed in Guildford.We create music that sounds different to what you hear on an everyday basis. Our goal is to make music that shows raw emotion and makes people think. We are eccentric.

With the spirit of punk and the sound of whatever they feel like making, Showza is an experience you've never heard anything quite similar to. Be prepared for a high energy and totally varied experience on the night!
https://www.instagram.com/showzatheband/

Grazed Hands

Grazed hands is a 4-piece female fronted alternative rock band focused on creating some chunky tunes, radiating an energy that you can't help but be drawn into. Based in Guildford, Surrey.
@grazed_hands
About The Project

The Project is a monthly youth music showcase giving emerging artists a platform to perform and hone their live performance skills.