Ultramarine with special guests Digitonal
Rich Mix, London.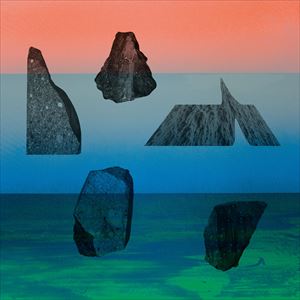 This event is for 18 and over - No refunds will be issued for under 18s.
More information about Ultramarine with special guests Digitonal tickets
Ultramarine are the London/Essex-based electronic duo, Ian Cooper and
Paul Hammond.

Formed in 1989, their early releases were issued on the seminal
Brussels-based label Les Disques du Crépuscule. Their classic second
album 'Every Man And Woman Is A Star' (1991) was neatly described by
Simon Reynolds in his book 'Energy Flash' as:

'Perhaps the first and best stab at that seeming contradiction-in-terms,
pastoral techno... all sun-ripened, meandering lassitude and undulant
dub-sway tempos... like acid-house suffused with the folky-jazzy
ambience of the Canterbury scene.'

The group's collaborative work has included partnerships with Robert
Wyatt, Kevin Ayers, Anna Domino, Lol Coxhill & Iain Ballamy.

'Signals Into Space', the duo's acclaimed seventh album (Les Disques du
Crepuscule, 2019), features songs written in collaboration with Anna
Domino and contributions from saxophonist Iain Ballamy (ECM, Loose
Tubes) and percussionist & vibraphone player Ric Elsworth. A companion
ambient mini-album 'Meditations' was released in November 2019.
Digitonal are a London, UK based band who have been recording and performing
downbeat electronica, melodic IDM and neo-classical minimalism since 1997.
They have recorded for Toytronic, Just Music, The Ambient Zone, Neo Ouija and
Cactus Island and have been called upon to remix the likes of Max Richter, Kelli Ali,
B12 and label mates Marconi Union.
Digitonal have played live across the UK, Europe and the US and have been critically
acclaimed for their expressive performances of great range and beauty. Their 5th studio
album will be released in early summer, 2020.
Chris Coco is a tastemaker, DJ, broadcaster, producer, music curator, musician and journalist.